Beaty Re-Imagined: Our Healthy Communities Initiative
The mission of Milton Public Library is to provide services that are informed through a community-led approach. MPL works in collaboration with our partners to provide feedback on how we can best serve the community. In 2021, MPL embarked on a new community project that aimed to make the Beaty Branch a more inclusive space, indoors and out, by re-imagining the library as a safe, vibrant, and inclusive community space; a place where people gather to be inspired.
To support this project, MPL received funding from the Healthy Communities Initiative, a $31 million investment from the Government of Canada to transform public spaces in response to COVID-19. MPL is collaborating with Grandmother's Voice on this project, and the three pillars are the outdoor space at Beaty, Indigenous-centered knowledge, and the collections. This is a year-long project, and will include events and activities throughout 2022.
About Grandmother's Voice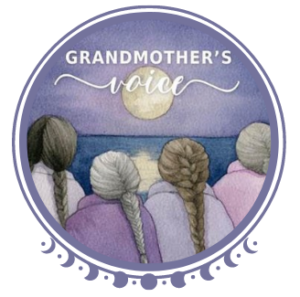 Grandmother's Voice is a body of unified Indigenous people with a mission to create a safe, secure community that advances knowledge, education, and understanding of Indigenous cultures and practices. Grandmother's Voice will be supporting this project through planning and consultation.
Learn more about Grandmother's Voice here.
The MPL Bee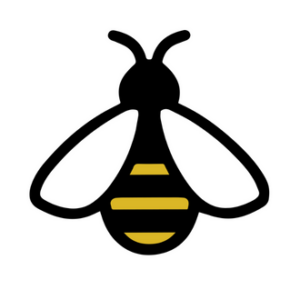 The MPL bee is at the heart of our brand, but how did the bee come to be?
Coming to fruition through a play on our "Be Inspired" tagline, the bee has become an important symbol for Milton Public Library. It symbolizes the library as a "hive", a community, a collective and a healthy, organic place for inspiration and collaboration.
Much like a colony of bees, MPL fosters a collaborative environment and offers a safe space to the community to Read. Learn. Create. Connect.
Our Branding

In recognition of our re-branding efforts, we received the John Cotton Dana Award for Public Relations from the American Library Association. The award is one of the most coveted and prestigious awards recognizing marketing and public relations excellence and includes a $10,000 USD prize.
Bee Inspired: Our Beaty Transformation
In 2020, we transformed our Beaty Branch and installed our Beaty beehives and viewing area. Patrons are able to purchase 'Bee-ty' branch honey while staff will be delivering STEAM-based programming for patrons of all ages.
Our Queen Bees

One of the social media highlights during the lockdown was our "Name the Queen Bees" social contest. The four Queens were named by an overwhelming majority through our online poll as: Queen Bea, Queen Blanche, Queen Sophia, and Queen Rose.
Community Partnerships
Humble Bee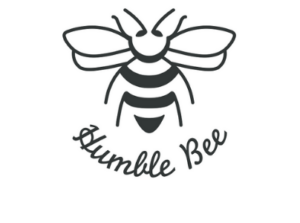 MPL partnered with Humble Bee, a full-service apiary with a focus on sustainable urban honey production and education.
Beehives were installed at Beaty Branch in August 2020. MPL offers Beaty honey for sale from each fall's harvest. Stay tuned for more honey coming in 2023!
Third Moon Brewing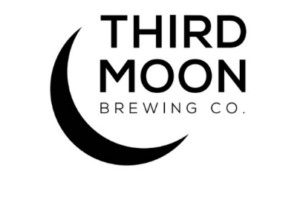 Third Moon Brewing is a local small business that shares MPL's commitment to the community and giving back through fundraising initiatives. MPL collaborated with Third Moon Brewing in 2021 to create 'The Stinger,' which was brewed with a pot of Beaty branch honey.
Hoopla
Borrow your favourite eBooks, eAudiobooks, TV series, movies, music, and more! Enjoy up to 10 free downloads a month. Stream, cast to your TV, or download to your device. Get the free app for iOS or Android today.
Access eResource Now
OverDrive
OverDrive, and its accompanying reading app Libby, makes it easy to read eBooks or listen to audiobooks instantly from the library.
Access eResource Now