Forest of Reading – Teens
The Forest of Reading® is Canada's largest recreational reading program offered in both English and French, with 270,000 readers taking part every year. This popular program offers young readers the opportunity to celebrate Canadian authors and to vote on their favourite fiction, and non-fiction books. This initiative is offered by the Ontario Library Association (OLA).
There are ten categories, each of which is associated with a grade/age range. Participants are encouraged to read the titles in their appropriate grade/age category, and vote for their favourite books.
The 2024 nominated list will be released on October 15, 2023. Voting takes place in April 2024, and the OLA will announce the winners in May 2024.
MPL will be hosting a White Pine Book Club, starting in November. Please see the program calendar for details and to register. Participants will read 5 of the 10 nominated titles as a group, which is the requirement to be eligible to vote.
The November book will be Pieces of Me by Kate McLaughlin.
The December book will be Iz the Apocalypse by Susan Currie.
The January book will be Funeral Songs for Dying Girls by Cherie Dimaline.
The February book will be Those Pink Mountain Nights by Jen Ferguson.
The March book will be As Long As the Lemon Trees Grow by Zoulfa Katouh.
Or participate in MPL's Forest of Reading Challenge on Beanstack by visiting https://beinspired.beanstack.org/reader365. To search for or borrow a nominee from MPL, click below!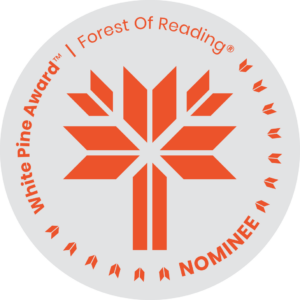 White Pine®, Grades 9-12, fiction
The White Pine Award™ reading program offers teens of all ages the opportunity to read the best of Canada's recent young adult fiction titles.
This program promotes reading for enjoyment and familiarizes teenagers with great Canadian books.