Healthy Communities Initiative
What is the Healthy Communities Initiative?
Milton Public Library is the proud recipient of $50K in funding from the Government of Canada's Healthy Communities Initiative. Partnering with local Indigenous organization Grandmother's Voice, MPL plans to bring new life to Beaty Branch and inspire a more inclusive, inviting, and vibrant community space, both indoors and out that will include an Indigenous garden, supportive programs, and enhanced collections.
Implemented by Community Foundations of Canada, the Healthy Communities Initiative is a $31 million investment from the Government of Canada to transform public spaces to create safe ways for communities to access services, enjoy the outdoors and adapt to the effects of the COVID-19 pandemic.
An Indigenous garden was planted in spring 2022 at Beaty Branch, with a view to centre Indigenous ways of knowing about the land, plants, and medicines. These teachings will be supported by a year of Indigenous-centered programming, featuring voices of Indigenous authors, artists, Elders, and residential school survivors, presented through consultation with Grandmother's Voice and leaders from the Indigenous community in and around Halton.
Grandmother's Voice
Grandmother's Voice is a body of unified Indigenous people creating a safe, secure community that advances knowledge, education, and understanding of Indigenous cultures and practices. This group of Elders and Knowledge keepers were recently awarded with the Suzuki Foundation Future Ground Prize for their Indigenous Seeds of Hope: Planting Our Future Healing Garden and Wellness Centre in Milton. We look forward to building a healthier community.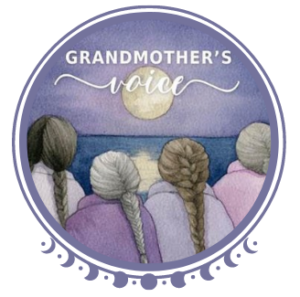 Miinikaan
('the SEED' in Ojibwe) offers consulting landscape design and garden installation. They grow Indigenous gardens that feed people and pollinators, and beautify the urban landscape.
Miinikaan gardens invite curiosity and demonstrate Indigenous Agroecology teachings. They cultivate relationships between people and plants, by teaching and learning about the foods, medicines and habitats. Their designs and gardening techniques improve the local ecology. The plant combinations in their gardens are tolerant of extreme weather and thrive in unlikely urban spaces.

Beaty Mural
In celebration of National Indigenous History Month and as part of our Healthy Communities Initiative, we hosted a special unveiling of 'Medicines', a beautiful four-panel mural painted by local Indigenous artist Cassandra Bomberry at Beaty Branch on June 1, 2023.
Cassandra, a Kanien'kehá:ka artist from the Six Nations of the Grand River Reservation, spoke about her inspiration for the piece: "Medicines is inspired by the medicines planted in the library's garden and the plants surrounding the area. Growing up, I was thankful to be surrounded by nature and grateful for its power to uplift my spirits. I wanted this mural to create that same sense of positivity and wellbeing for the visitors of this library. In the same way books can educate us, the natural world has an abundance of knowledge for us to learn from. I hope to honour nature with this painting and remind us of the important relationship we have with the natural world."
The mural will be permanently displayed at Beaty branch in the grand entrance.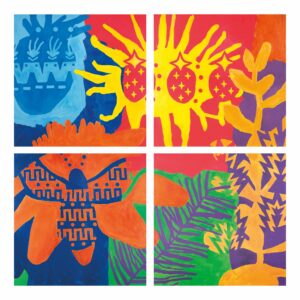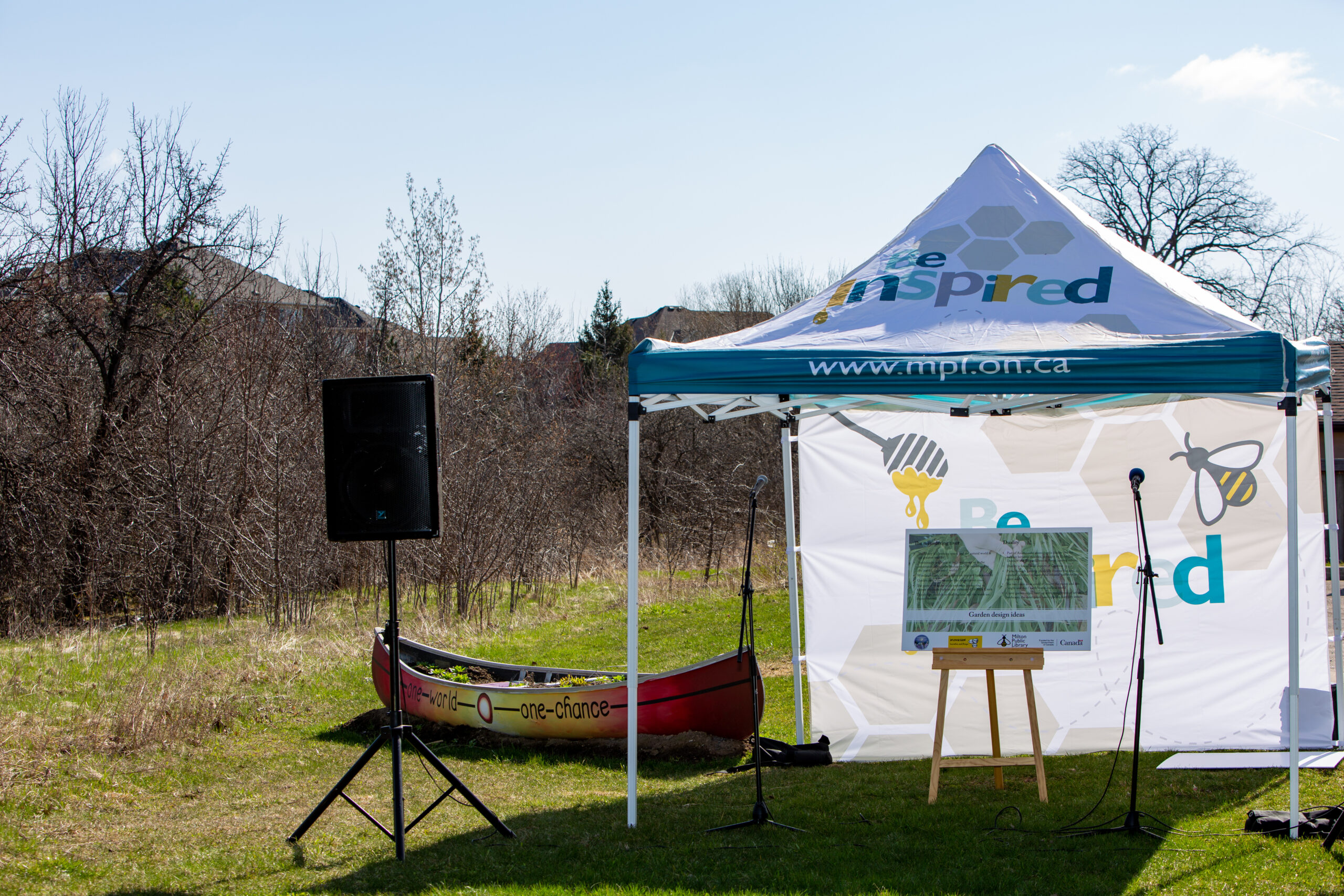 Upcoming Programs 2023
To Be Announced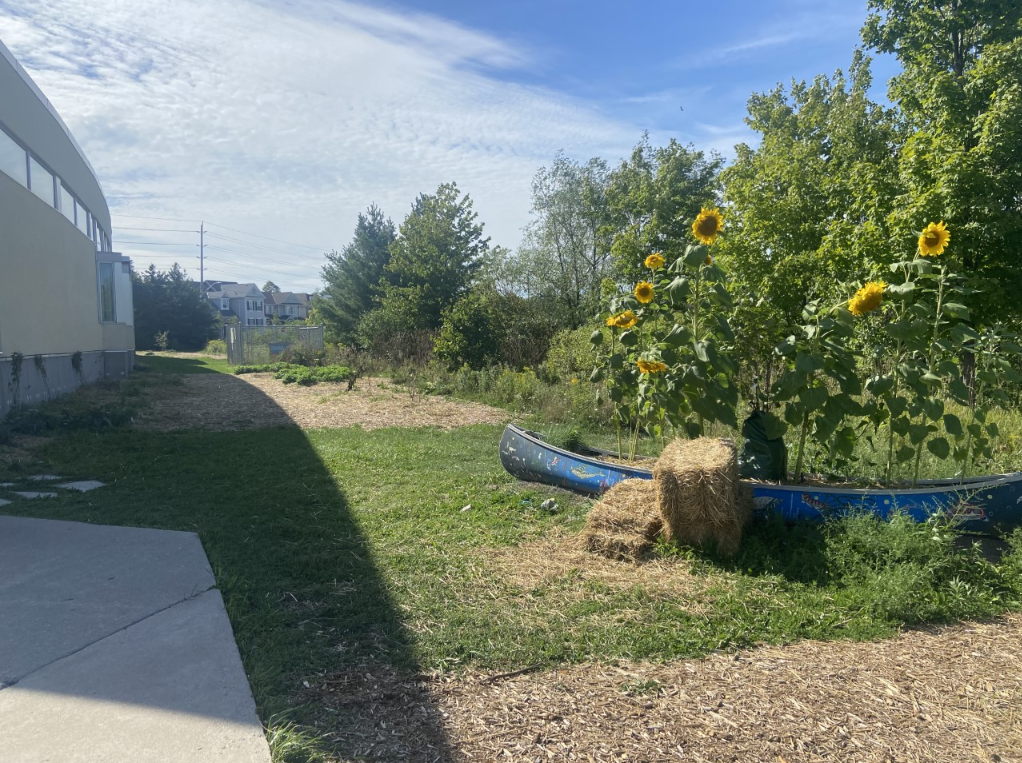 Past Programs (2022)
Remember the Children
Theme: Truth and Reconciliation
September 30, 2022 @ 12:00 PM – 1:30 PM/4:00 PM-5:30 PM
Information: Campaigns & Caused | Grandmother's Voice (grandmothersvoice.com)
Garden Ambassador Volunteer Opportunity
Theme: Gardening
Every Saturday, June 4 – October 1, 2022 @ 10:00 AM – 11:00 AM
Garden Launch
Theme: Indigenous Gardening
April 22, 2022 @ 10:30am at the Beaty Branch
Community Circle
Theme: Meet the Community
February 16, 2022 @ 7:00pm via Zoom