2023 OBOM Event Highlights
The Milton Public Library was honoured to welcome Academy® Award-winning screenwriter and acclaimed actor and director, Sarah Polley for their 2023 One Book, One Milton event on Thursday, October 26th.
The sold-out crowd of 500 were treated with an interview hosted by Eleanor Wachtel, as Sarah discussed her #1 National Bestseller, Run Towards the Danger, a collection of six personal essays that delve into aspects of her life and career.
The book is the winner of the 2022 Toronto Book Award, a New York Times Book Review Editors' Choice, and was named the Most-Anticipated Book of 2022 by Entertainment Weekly, Lit Hub, and AV Club.
Kanta Kapoor, MPL's interim Chief Librarian, commenced the evening by expressing her thoughts on the significance of One Book, One Milton: "Now in its tenth year, One Book, One Milton remains MPL's signature annual program. Over the past decade, we have had the privilege of hosting some of Canada's most illustrious authors. Sarah Polley's inclusion in this distinguished list is a matter of great honor."
Notably, the event was graced by the presence of the Mayor of Milton, Gordon Krantz, underlining the event's importance for the local community.
Sarah Polley conveyed her gratitude for being designated as the One Book One Milton author for 2023: "I am so honored and excited to be part of the One Book One Milton event. I extend my heartfelt thanks to the Milton Public Library."
Inclusivity marked the event, as members of the deaf community were welcomed with the presence of ASL interpreters. Following the interview, a dynamic Q&A session provided a platform for individuals from diverse backgrounds to pose questions to Sarah Polley, gaining insight into her experiences as a successful figure.
One event attendee shared their appreciation: "It's truly exceptional to have someone of Sarah Polley's caliber, an Oscar winner, visit our community here in Milton. We were fortunate to have her tonight and hear her thoughts on her remarkable journey. Our gratitude goes to the Milton Public Library for uniting us all."
Concluding the evening, attendees had the privilege of engaging in a personal interaction with Sarah Polley during a book signing session.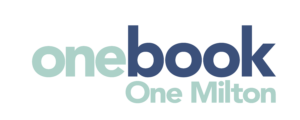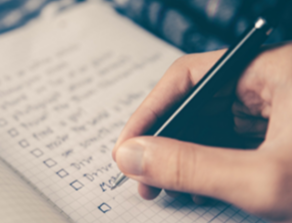 Criteria
One Book, One Milton is a community-wide program.
A book selection committee comprised of Milton Public Library staff members consider the following criteria when choosing Milton's read.
The One Book, One Milton book selection must:
Be written by a Canadian author
Have been written for an adult audience
Appeal to both men and women
Engage the reader
Generate a sense of excitement
Sustain a complex discussion
Raise issues of importance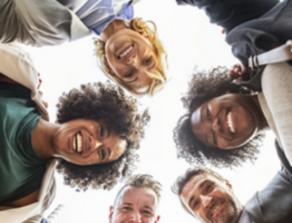 Participate
One Book, One Milton is a community-wide program designed to encourage everyone in Milton to read the same book – similar to one really big book club.
One Book, One Milton engages the community through the shared experience of reading and discussing the same book: its contents, themes and relevance, as it relates to the Milton Community.
There are many ways to get involved and engaged in One Book, One Milton:
Read a copy of the book
Participate in various events and activities, including the author visit!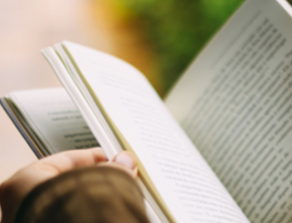 Read
You can borrow, download or purchase a copy of the selected book to read and enjoy. To borrow the book from Milton Public Library, visit us online or in person. You can also purchase a copy at any Milton Public Library location, or at the main event.
If you need help downloading the eBook, please let us know as we are happy to help!
Visit the library, call 905-875-2665, or email information@beinspired.ca for assistance.
Connect to other readers using the hashtag #onebookonemilton
Sarah Polley
Sarah Polley is the Academy® Award–winning screenwriter of Women Talking (2022), an Academy Award-nominated director, and actor.
After making short films, Polley made her feature-length directorial debut with the drama film Away from Her in 2006. Polley received an Oscar nomination for the screenplay, which she adapted from the Alice Munro story "The Bear Came Over the Mountain." Her other projects include the documentary film Stories We Tell (2012), which won the New York Film Critics Circle prize and the National Board of Review award for best documentary; the miniseries adaptation of Margaret Atwood's novel Alias Grace (2017); and the romantic comedy Take This Waltz (2011).
Polley's film adaptation of Women Talking by Miriam Toews received her first Oscar for Best Adapted Screenplay in 2023. Polley began her acting career as a child, starring in many productions for film and television.
Read More About Sarah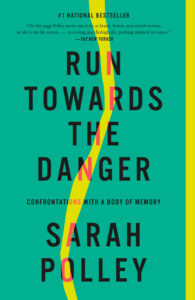 "Fascinating, harrowing, courageous, and deeply felt." —Margaret Atwood via Twitter
Academy® Award-Winning Screenwriter and Acclaimed Director and Actor Sarah Polley's Run Towards the Danger explores memory and the dialogue between her past and her present.
These are the most dangerous stories of my life. The ones I have avoided, the ones I haven't told, the ones that have kept me awake on countless nights. As these stories found echoes in my adult life, and then went another, better way than they did in childhood, they became lighter and easier to carry.
Visit any MPL branch to buy a discounted copy of the book for $20.
Eleanor Wachtel
Eleanor Wachtel has earned a reputation as one of the world's best literary interviewers during her more than 30 years as host of Writers & Company on CBC Radio. Five books of her interviews have been published, including Random Illuminations, a collection of reflections, correspondence and conversations with Carol Shields which won the Independent Publisher Book Award; Original Minds; and most recently, The Best of Writers & Company.
She also co-founded and hosted CBC's Wachtel on the Arts, featuring conversations with filmmakers, composers, architects, artists, etc., as well as the Toronto International Film Festival's (TIFF) popular Books on Film series for more than a decade. She has received numerous accolades for her contributions to Canadian cultural life: nine honorary degrees and Officer of the Order of Canada. Eleanor was recently named chair of the jury for the International Booker Prize 2024.
Photo credit: CBC
Exciting Upcoming OBOM Programs!
Contest: Run Towards Milton | Month of August
From Fear to Freedom: Leave a Legacy by Publishing Your Story | September 12, 7:00 – 8:00 pm, Sherwood
Write for Rights | Sept 18 Sherwood, Sept 19 Beaty, Sept 21 Main, 4:00 – 5:00 pm
Run Towards the Danger Book Club Virtual | September 12, 7:00 pm, Virtual